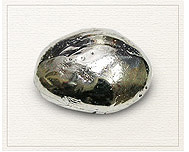 Care
Over time palladium will show the signs of everyday wear however the surface is easily restored to the original luster by cleaning and polishing. Soaking palladium jewelry in a mild solution of soap and warm water and gently scrubbing it with a soft-bristled brush is pretty much all that is needed to keep the metal looking good. To keep your jewelry shining and scratch-free, store them in their original boxes, soft cloth bags, or a fabric-lined jewelry box.

Diamond Traces is proud to offer jewelry in 14k and 18k white and yellow gold. Platinum, silver and other metals are also available by special order..
Shop our Products:
We can customize any jewelry in palladium metal by special order, please speak with our jewelry expert at 1-800-343-4133.

Back to Top